About CPR Properties
Across America towns and cities of all sizes are dusting off tattered and neglected downtown areas and putting into place policies, which encourage redevelopment. Driving this trend is the desire young people have to live, work and create communities in authentic places with robust historical connections. In our increasingly virtual world so often linked only via computer terminals, there is a genuine need to connect with others in a real sense. To be a part of a real neighborhood, with real places to go and real things to do with real friends. In addition urban living is rightly seen as a green alternative to auto based suburbs and and as such is highly prized by a new eco-conscious generation.
Recognizing this trend CPR set out to capitalize on it by sourcing apartment buildings in these emerging areas. Although based in NYC we developed proprietary analytic tools which help us to uncover the very best deals in these up and coming locations. New technologies have similarly allowed us to monitor and manage our properties using only a limited number of on the ground agents and superintendents. The properties we typically target for acquisition are to small for institutional investors and go unrecognized in the local market. There are oftentimes few qualified real estate professionals in these markets that can move as quickly or as purposefully as CPR.
In addition we look for properties that can be easily repositioned and brought up to modern standards of safety and efficiency, yet still allow us to lease apartments at attractive and affordable prices. Due to their locations at or near the city core, our buildings are generally historical in nature with lots of character that our tenants appreciate. We are buy and hold investors who take pride in our properties and believe that the best way to ensure our success is through competent professional management and constant reinvestment and improvement of our properties. Through this we also improve our neighborhoods which in a virtuous cycle ensures the ever-appreciating value of our assets.

Noah Smith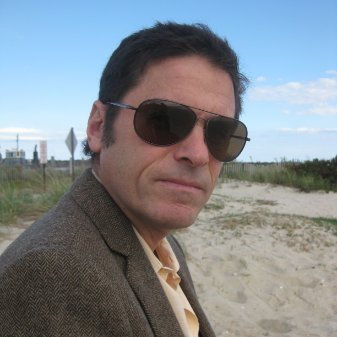 Mr. Smith has over 25 years of experience in the real estate industry. He and his partners at CPR have developed residential and mixed-use condominium projects, rental buildings and multifamily conversions, all of which reflect Mr. Smith's signature style. As a real estate broker, investor, developer and apartment manager, Noah is well versed in all aspects of the industry and has been successful in providing eco-conscious buildings and developments which take advantage of their location and surrounding neighborhoods to create a better environment for owners, tenants and surrounding residents and businesses in the community.
---
|Connect
---
---
Tony Goldman (1945-2013) was an early pioneer in what became the world renown Soho cast iron district in New York City. He later went on to found and re-develop South Beach in Miami and The Miami Design District. We at CPR admire his life's work and philosophy.